Welcome to Once Upon A Child Goldsboro, NC
Take the hassle out of
garage sales!
Time is valuable so give yourself MORE time to enjoy the season by selling your gently used kids stuff to Once Upon A Child! There's no need to spend an entire weekend running a garage sale when we make it EASY! Take the day off - go to the park with the kids, walk the dog, have a picnic! - we'll pay you cash on the spot for all items accepted. Walk in with gear, walk out with cash
It's easy:
You don't need an appointment! Bring your items to our store in clean and good condition. Help us be more efficient by having all apparel folded neatly in a box, bin or tote.
We'll give you a quote on the items we want to buy from you. Of course, we only take items that meet current safety and condition standards.
You get ca$h on the spot and go home happy!
If you're not sure we'll take your items, just call us!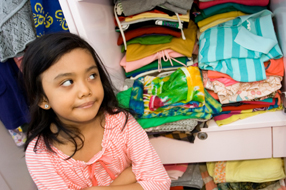 Easy cash in the closets!